The summit is an annual event, which both in 2014 and 2015 was attended by 300 selected guests from more than 40 nations, including ministers, academics and 150 CEOs.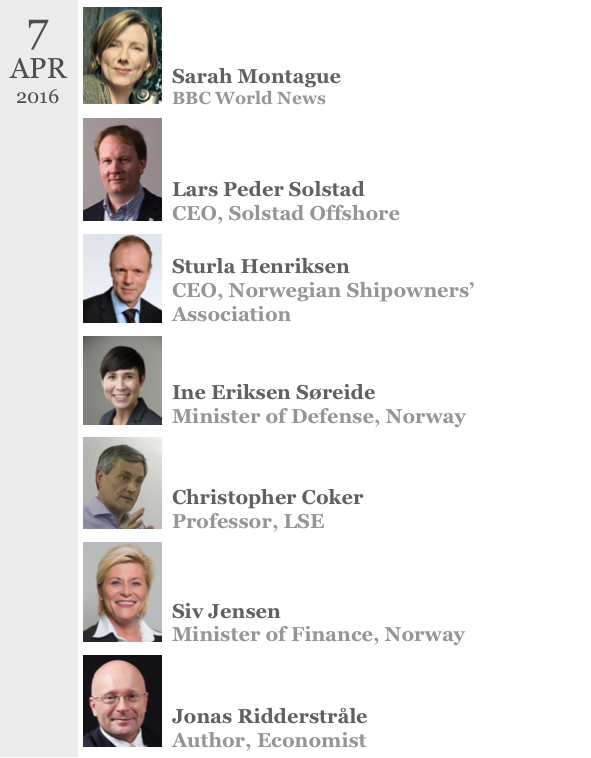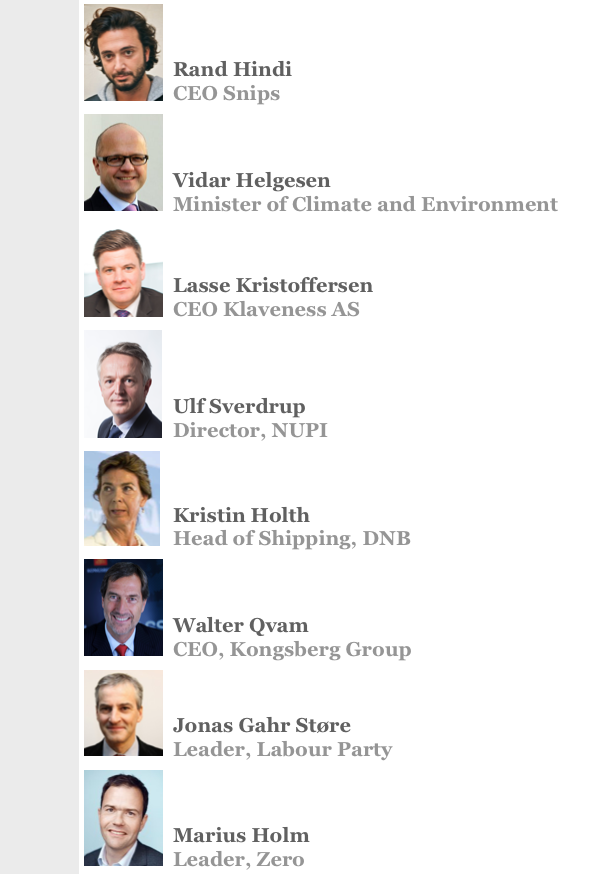 The world is transforming at a fast pace - the demographic and political landscape challenge established governance structures, balance of power and the economy.
These global challenges, together with new technology, impact deeply peoples' everyday life, international business and governments all over the world.
Shipping represents two key infrastructures in the world – transporting 90% of world goods and offshore oil and gas, including energy transport. The global mix of energy production and consumption is immediately affecting the industry, in the same way as changes in shipping through innovation and regulations impacts the global energy market.
Global growth
As the next generation grows up, more people will live in Asia than in the rest of the world combined. Global growth is increasingly dependent on developments in Asia. The rise of the Chinese consumer, Indian high–tech firms, as well as stronger growth rates in South East Asian countries, are factors that will define the next years. And more economic power is also translating into more global political influence, challenging old structures and alliances and giving rise to new.
Global energy outlook
Climate change has become part of people's hearts and minds, but the environmental impact is still increasingly of concern. Energy production and consumption are rising as the world population grows and as the world succeeds in lifting millions out of poverty. New technology and solutions are necessary, but regulations are not enough. The corporate sector must invest and invent the solutions of tomorrow.
A new geopolitical landscape
A new and more complex geopolitical landscape has emerged, demanding increased international collaboration.
One of the most important achievements in international diplomacy in 2015 was the historic nuclear deal between the P5 +1 nations and Iran. With the expected easing of a significant number of sanctions against Iran in 2016, new potential markets and partnerships will follow.
TIME: 7th of April 2016, 10.00 - 14.00.
PLACE: Bristol Hotel in Oslo, Norway.