"The oceans are our greatest and most important common resource, and they are of critical importance in reaching the UN's declared goals of global sustainable growth and increased prosperity. The future of the oceans is a shared global responsibility, and businesses must be actively and accountably involved in these processes. I am very pleased to have been asked to contribute to this effort," says Sturla Henriksen and adds:
"I also believe that Norway can make a significant contribution to this effort. We are one of the world's leading maritime nations, with extensive competence in shipping, offshore energy, fisheries, bioprospecting, Artic operations, and resource management. This knowledge and experience is highly valuable for international cooperation."
Norway's Minister of Trade and Industry Monica Mæland comments on the appointment:
"I congratulate Henriksen on his appointment, and I look forward to cooperating with him on the important work that lies ahead. Norwegian ocean enterprises must contribute to sustainable development of the oceans internationally. Sturla Henriksen is one of those with the greatest knowledge of the global challenges and opportunities that lie ahead for the ocean industries, and he has for many years been deeply involved in their efforts to achieve sustainable growth."
The United Nations Global Compact, is the world's largest corporate sustainability initiative with more than 13,500 signatories from 170 countries that have committed to aligning strategies and operations with universal principles on human rights, labour, environment and anti-corruption, and taking actions that advance societal goals.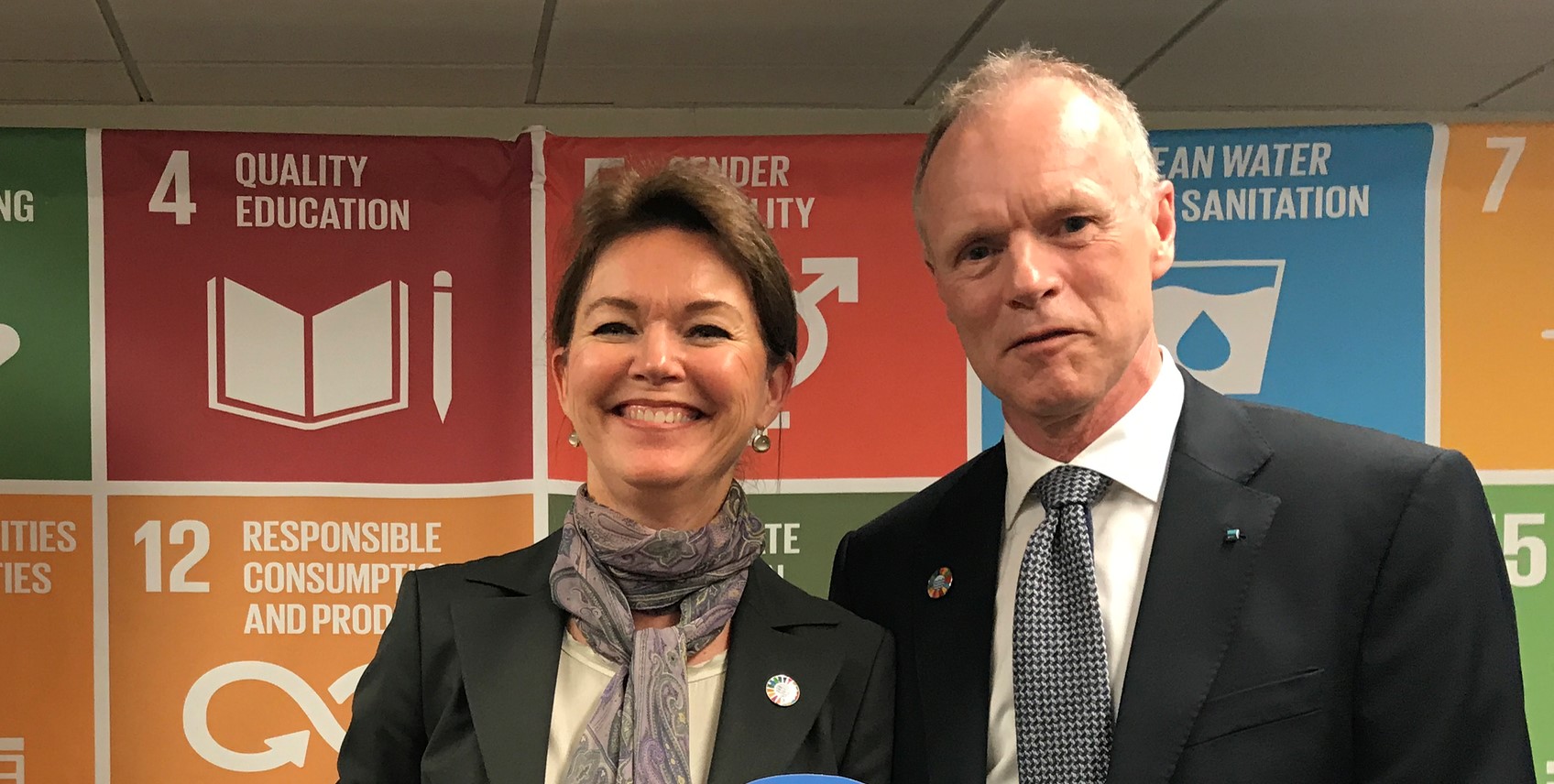 CEO and Executive Director of the UN Global Compact, Lise Kingo welcomes Mr Henriksen in his new position.
"Mr. Henriksen has a strong record of showing leadership on advancing the UN Global Compact's 10 principles and the Sustainable Development Goals within the international shipping sector, and he is a strong advocate for partnerships.