Sustainable Development Goals (SDG) was adopted by the UN in 2015 and is a joint work plan and call to action to protect the planet, ensure a dignified life for all people, and achieve inclusive economic growth, peace and prosperity.
The ocean provides food for billions of people. The seabed contains large amounts of minerals and metals. Offshore oil and gas currently supplies a third of the world's demand for oil and gas. New technology also makes it possible to utilize more renewable, emission-free energy from offshore wind, waves, currents and tides.
Ships carry more than 90 percent of world trade. Already today shipping is the most energy efficient form of transport.
The report provides inspiration and guidance to a maritime industry in transition. It outlines measures for a better and more sustainable world.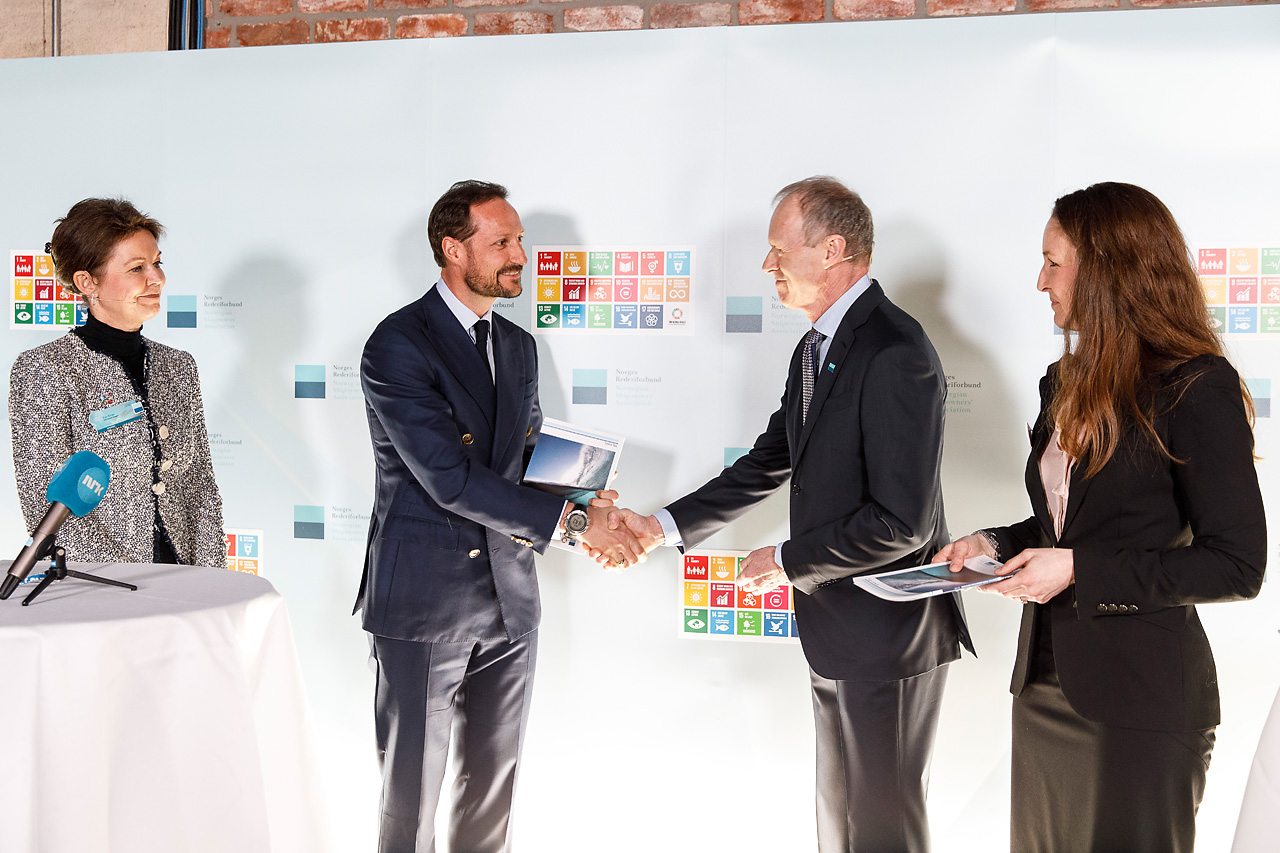 "DNV GL is very proud to have contributed to this report. With this report, several companies and organizations find practical and actionable steps to promote their businesses in a way that directly supports sustainable development and the UN Agenda 2030", says dr. Maria Gjølberg, DNV GL.
The report was handed over to HRH Crown Prince Haakon and head of the UN Global Compact Lise Kingo, on March 28, 2017.