Text by Valeria Criscione
Geopolitical Security:
PARADIGM SHIFT

The pace of the recent changes in geopolitics has been remarkab le. A year ago, no one could have imagined a European country making a land grab from another European territory or fathomed the sudden rise of terrorist group ISIL in the Middle East and the ensuing refugee crisis - the largest displacement of people since World War II.
The rise of the rest
Historically there have been three great power shifts: the rise of the Western world from the fifteenth Century, the rise of the US in the nine­teenth, and now the "rise of the rest." That is the premise behind CNN foreign affairs correspond­ent Fareed Zakaria's book The Post-American World, describing a world in which there are more centres of power, wealth and influence, and where China and Russia no longer feel beholden to Western capital.
It is also a new world marred by a swiftly changing geopolitical security landscape.
The biggest central political instability is in the Middle East, Mr Zakaria said in an interview with us. The region stretching from Libya through Syria has seen an increase in internal opposition to brutal secular dictatorships amid weaken­ing superpower support for these repressive regimes. After the demographic, economic, and technological forces of the Arab Spring, he said, these regimes started to tremble and waiver. The problem was that there was no state underneath these regimes and no real set of bureaucracies that could maintain order.
– There was no real civil society under the state and there was in many cases no nation, said Zakaria. – If you look at Libya, it has essen­tially descended into three tribal areas. If you look at Iraq, it has turned into three zones: the Kurdish, the Shia and the Sunni. And if you look at Syria, it is sort of a version of that. The collapse of this order is producing a huge amount of violence, a huge amount of instability and it is probably a deep historical process that has to play itself out.
– Iraq is the second most violent country in the world after Syria, added Zakaria. – And like a forest fire, the struggle is going to rage for a while.
The International Energy Agency (IEA) has warned that the instability in the Middle East will be a major risk to the oil markets. In its report World Energy Outlook (WEO) 2014, the IEA forecasts oil production from Iraq and the rest of the Middle East would account for most of the expected 14 million barrel per day increase in global oil demand up to 2040 under its New Policies Scenario.
– We believe that the current calm in [oil and gas supply] should not [fool] us that everything is in order and that energy security is not a problem anymore, said Fatih Birol, IEA chief economist, during the WEO 2014 presentation in Oslo this past November. – Just the opposite. The turmoil in the Middle East is a very worrying factor, and where we expect the bulk of oil production growth to come from. Iraq is set to play a critical role in the global oil markets, a country which is going through very difficult times today.
Despite the tension in the Middle East, oil has fallen dramatically from its historic high $100-plus levels thanks to the many forces of political stability around the world, points out Zakaria. Two of the three largest Asian countries – India and Indonesia – have elected govern­ments pushing for reform; Japan's pro-growth Prime Minister wants to break with 20 years of stagnation; and Africa is much more economically vibrant. The key drivers have been broad political stability with no Cold War between superpowers or deep divisions among rebels, economic ties within the global economy, and a technological information revolution that has bound the world together.
– A General Electric jet engine is going to be made in 22 countries and it's not even clear whose GDP numbers it should go on, Zakaria said, referring to the increasing globalisation of production lines
Cold war fears
Still there are Cold War parallels being drawn to the current conflict between Russia and the West, even by former Soviet leader Mikhail Gorbachev himself. In March 2014 the former Ukraine territory of Crimea joined the Russian Union via a self-declared annexation. Fuelled by Russian-sponsored separatist uprisings, the referendum was later declared illegitimate by the international community. Since then, the conflict has spilled into the eastern part of Ukraine and several thousand have been killed.
– That is not as hot, violent or scary [as the Middle East], but it is actually probably more important because the Middle East has been unstable for a while, said Zakaria. – [The Middle East] also does not have any truly great global powers within it. Russia on the other hand is a great global power. It has the second largest arsenal of nuclear weapons in the world. It remains a big economy and it is very deeply connected to the world because of its massive size.
The stakes are high. The US and the EU have retaliated with economic sanctions, while Russia fuels further territorial conflict in eastern Ukraine. NATO implemented a Readiness Action Plan at the Wales Summit in September 2014, the biggest reinforcement of its collective defence since the end of the Cold War. At his last NATO Summit Meeting, NATO's outgoing Secretary General Anders Fogh Rasmussen condemned Russia's illegitimate self-declared annexation of Crimea as the first time a European territory had grabbed another's by force since the Second World War.
– In the heart of Europe, it is a wake-up call for all of us, said Fogh Rasmussen. – We had thought that such behaviour had been confined to history. But it is back, and it is dangerous.
Fogh Rasmussen ended his five-year tenure as Secretary General this past October just as Russia's increasing encroachment peaked into fighting in several eastern cities of Ukraine. In an interview with us in Oslo, he said Ukraine would be one of the top five international hot spots in the world. Russia was aiming to re-establish a zone of Russian influence in the near neighbourhood, as well as the Arctic, he says. It had "torn up the rule book on international behaviour" and escalated a conflict that would "last for decades."
– [President] Putin can and probably likely will be re-elected for a new six-year term in 2018, said Fogh Rasmussen. – He enjoys unprecedented approval ratings after the Crimea annexation. He controls the majority of Russian media. I do not believe the sanctions will make Putin back off. His popularity comes from appearing strong.
– This is not a new Cold War between two ideologically opposed camps, but this conflict has some of the same features, he added. – And let me remind you that the Cold War lasted for 40 years.
Energy choke points
Fogh Rasmussen believes the other four inter­national hotspots for conflict are maritime: the Suez Canal and surrounding region, the Malacca Straits in Southeast Asia, the Gulf of Guinea in Africa, and the Strait of Hormuz between Iran and Oman. He calls these areas "energy choke points" where conflicts would have a major impact on the world economy. Still, the Ukraine-Russia crisis could also have a major impact when it comes to energy because of Europe's dependency on Russian energy, the country's "most strategic weapon."
The EU gets almost 40% of its natural gas from Russia and one-third of its oil, underscores Fogh Rasmussen. Six EU countries get almost all of their natural gas from Russia, which has demonstrated its ability to use it both as a carrot and a stick. It used cheap gas to "bribe" then-Ukrainian President Yanukovich from entering a deal with the EU and hiked gas prices drastically and cut of supplies on the current pro-Western Ukrainian government.
– The combination of energy security and maritime security will represent, in my opinion, the major security challenge in the coming years, says Fogh Rasmussen. – We have more than 30 on-going crisis and conflicts globally, and some of them catch more headlines than the maritime choke points I mentioned. But if you look closer into the potential economic impact of conflict, then you will see that maritime security is of utmost importance.
– During my term as Secretary General of NATO, and not least at the NATO Summit in Wales, we decided to strengthen our maritime strategy and that is not by accident. It is really because we see maritime security as an increasingly important factor when it comes to our overall security, pointing to the recent success by the international commu­nity at countering piracy along the coast of Somalia and the Gulf of Aden.
The changed security cli­mate in Europe due to the Russia-Ukraine conflict will be one of two great short-term challenges in the future, according to Erna Solberg, Norway's Prime Minister. The other is ISIL's situation in Syria and Iraq, and the subsequent terror attacks towards European and other countries and the terrorising of those living under ISIL rule.
– [ISIL] are now the flypaper of everybody who is discontent and wants to change our societies, she said in an interview with us at the Prime Minister's office this January. – Assad continues to wage war on his people. Eleven million Syrians – half of the population – are now [internally displaced and] refu­gees. ISIL has rampages across Syria and Iraq. Boko Haram's brutal killings spread. Four major humani­tarian crises occurred at the same time in 2014.
Humanitarian crisis
The civil war in Syria has forced a record number of persons to flee their homes. Globally, there were 33.3 million people reported internally displaced and 17.9 million refugees at the end of 2013 due to conflict and violence, according to the Norwegian Refugee Council. Nearly half of the 8.2 million
newly displaced came from Syria at a rate of 9,500 people per day, the largest and fastest evolv­ing displacement crisis in the world.
– I lay awake at night pondering why we are not able to come to the rescue of the civilians displaced by this, the greatest war of our generation, said Jan Egeland Norwegian Refugee Council secretary general, in an interview with us in January. – I find it a collapse of international solidarity. There are millions who have lost everything and flee for their lives in this war, and they now meet closed borders.
– We started 2014 with, for the first time, more than 50 million people displaced. We haven't had those kinds of figures since the aftermath of the Second World War" added Egeland.
The humanitarian crisis has spawned new challenges for the maritime industry, particularly in the Mediterranean Sea. One single rescue operation can involve more than 500 migrants, turning a commercial vessel de facto into a small refugee camp – a situation that can be extremely challenging for the crew. Some 5000 migrants were rescued by Norwegian owned vessels in 2014. In total, 42000 migrants were rescued by merchant vessels in 2014, in close cooperation with Italian, Greek and Maltese authorities.
The crew is also exposed to security concerns related to armed people smugglers and occasionally knife-bearing migrants. Corrupt officials, collabo­rating with the smugglers, have threatened mer­chant vessel crew and coast guard personnel during rescue operations, in order to speed up the return of their small boats or extort money. Recently, an ISIL affiliated group in Libya threatened to exploit human smuggling routes to reach Europe.
What is unique to the refugee crisis are the extreme risks people are willing to take. Coordinated smugglers place desperate people on rickety boats to cross the Mediterranean, most of which are later rescued. In 2014, some 230,000 ref­ugees and migrants crossed the Mediterranean on their way to Europe. About 170,000 of them ended up in Italy, 99% of which were rescued by Italian navy or coast guard vessels, commercial vessels, and more recently EU's rescue operation Triton.
– What we've seen that's different now is some kind of organized trafficking or smuggling, says Chaloka Beyani, UN Special Rapporteur on the Human Rights of Internally Displaced Persons, in an interview with us in Oslo this January. – Entire vessels are commandeered by traffickers or smug­glers. It is an arranged movement. Just before they enter coastal waters, [smugglers] abandon the vessel. This is something that is new.
Italy concluded its search and rescue (SAR) operation Mare Nostrum at the end of 2014, but maintains a limited presence outside its own SAR region. The EU subsequently put in place the much smaller operation Triton. However, Triton only operates close to the Italian coast, and not in or near Libyan waters, where most migrants end up in distress. Triton was never meant to replace Mare Nostrum, but only to contribute to the ordinary Italian search, rescue and border control capabilities near Italy. In the meantime, the number of deaths in the Mediterranean has gone up from 700 in 2013 to over 3,000 last year, according to the International Organisation for Migration. Some experts also believe that for every dead body discovered, at least two others are never found.
– I expect more people to sail across, play this kind of Russian roulette by trying to drift across the Mediterranean in 2015, says Egeland. – Europe combined, doing less than Italy did alone, [is] not a good signal for this year.
Globalisation:
THE BIG DISCONNECT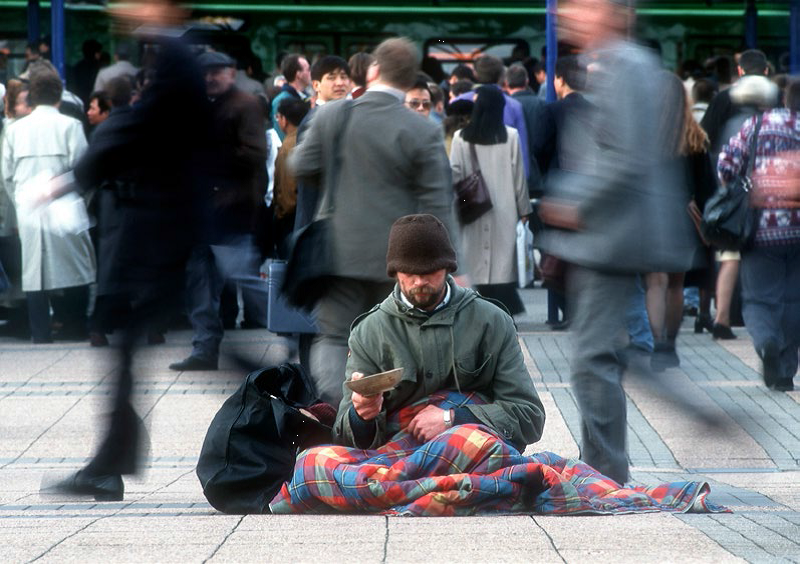 The world is riddled with paradoxes. Economically, it is more connected than ever, yet disconnected geopo­litically. And despite the overall growth in the world economy, there is a deeper divide in income equality.
Rising divide
US President Barack Obama called it the defining challenge of our time. French author Thomas Piketty has become an economic rock star overnight with it, and the World Economic Forum (WEF) listed it as a top future concern. Even the International Monetary Fund (IMF) has called it the dark shadow over the global economy: rising income inequality.
The theme is nothing new per se. Economist Simon Kuznets researched the relationship between income, capital and economic growth in the 1950s. But it is Piketty's analysis of wealth and income data in his best-selling book Capital in the 21st Century, that has sparked a debate over the growing divide between the haves and have-nots. A world in which the wealthiest 1% own 50% of the total global wealth in aggregate, according to Oxfam International, and the top 10% in the US control 70% of the nation's wealth.– If two-thirds or 70% of this goes to the top, you know there is very little for the rest of the population, said Piketty during his lecture at the University of Oslo last December. – Many people in the US now agree that this has contributed to the stagnation of median income and high household debt […] but also to making the financial system more fragile.
– Extreme inequality is not useful for growth and it can even be bad for growth because it leads to inequality over time and undermines the working of our democratic institution, said Piketty.
Bad business
It is in fact bad for business. According to recent research by the OECD, long-term rising income inequality has curbed economic growth significantly in recent decades. In its Decem­ber 2014 report, "Focus on Income Inequality and Growth," the OECD found rising income inequality had knocked 6-7 points off growth in the US, while countries with greater equality like Spain, France and Ireland all saw an increase in GDP per capita.
Moreover, the gap between the rich and the poor is now at its highest level in 30 years in most OECD countries. Here the richest 10% of the population earn nearly 10 times as much as the poorest 10%. In 1980 by comparison, the richest earned seven times as much.
The OECD asserts that redistribution through taxes and benefits would not harm economic growth, provided policies were well designed. The organisation believes policies that help to limit or reverse inequality could not only make societies less unfair, but also wealthier. Left unchecked, it could even undermine democracy, says the International Monetary Fund.
– One of the leading economic stories of our time is rising income inequality, and the dark shadow it casts across the global economy, said Christine Lagarde, head of IMF, during a speech at the Con­ference on Inclusive Capitalism in London this past May.
– Fundamentally, excessive inequality makes capitalism less inclusive. It hinders people from participating fully and developing their potential. Disparity also brings division. The principles of solidarity and reciprocity that bind societies together are more likely to erode in excessively unequal societies. History also teaches us that democracy begins to fray at the edges once political battles separate the haves against the have-nots. Inclusive growth
The topic is continuing to draw attention into 2015 with the World Economic Forum once again focusing on income inequality. Last year, the organisation spotlighted the widening gap between rich and poor as one of the top global threats for the decade ahead in its Global Risks Report 2014. This January, it chose income inequality and the devel­opment agenda as one of the main themes at its Annual Convention in Davos. Part of the solution will be finding new economic growth models that are more inclusive, such as those that empower women to work.
– We still think [income inequality] is a major concern across the globe, says Espen Barth Eide, WEF managing director, talking to us from Geneva. – Some degree of [income inequality] is necessary for functioning capitalism, but it undermines the social cohesion in society and growth itself. In order for societies to adapt to new times, they will have to "feel that they are all in the same boat together."
During a BBC World panel debate in Davos on income equality, Lagarde suggested channelling $2 trillion from energy subsidies towards job creation and education, particularly targeting women. Winnie Byanyima, Oxfam International executive director, supple­mented with calls to address the estimated $18 trillion stashed away in tax havens around the world, as well as a more progressive tax regime and an increase in the minimum wage to help lift generations trapped in poverty.
– This is not about who flew in here [to Davos] on a private jet and who did not, Byanyima told the panel. – In the US, a child born into poverty will become a poor adult. The American dream is just that, a dream, because of the level of inequality.
– If I can move the IMF in the direction of looking at inequality as mainstream and core business, if the Republican Party in the United States is now looking at inequality as an issue as was reported in the New York Times this morning [January 23, 2015], then certainly there is a shift, added Lagarde.
One of the concerns with income inequality is technological innovation as both a job enabler and destroyer. Barth Eide says it can help society, but it also replaces part of the traditional work force with automation, eroding the classical correlation between high levels of productivity and many jobs.
– The traditional concept between high levels of productivity and many jobs may be gone, he says. – The traditional assumption was that if countries had 5% growth, everybody should get something out of it. But now, it's not having the same distributive effect. We observe a general loss of trust in societies between the governing and the governed and even [a loss of faith] in the future. People wonder if their children will be less prosperous than we are now.
There is also a general lack of trust between big states, particularly among some of the permanent members of the UN Security Council, adds Barth Eide, also a former Norwegian Minister of Foreign Affairs. The indirect effect has been a reduced ability to deal with common issues, such as the Ebola disease and global warming. He pointed to a speech by UN Secretary General Ban Ki-moon to the General Assembly last September, highlighting the paradox that man-made crises still far out­weigh natural calamities even a century after the outbreak of the First World War.
– There is the geopolitical turmoil of 2014, with the deep crisis over Ukraine with Russia, mari­time conflicts in Asia, and the Middle East in flames with the rise of ISIL, he says. – Concerns about the geopolitical crisis have replaced issues like the euro and financial crisis. If we are fighting each other, there is less political energy for other matters.
De-globalisation
The fallout has been a trend towards protec­tionism in which states focus on their own self-interests, and also an increasing interplay between geopolitics and economics. The WEF Global Risk Report 2015 highlighted the intensi­fying interconnection between the two as states make greater use of economic tools, from regional integration and trade treaties to protectionist policies and cross-border investments, in order to establish relative geopolitical power.
Currently there are several regional trade blocs in the making. The Association of Southeast Asian Nations (ASEAN) is leading efforts to establish the Regional Comprehensive Economic Partnership (RCEP). The 16-nation bloc would include China and India, the world's two fastest growing economies.
At the same time, large developed economies, led by the US, are working on establishing mega-regional agreements that leave out developing countries and China: namely the Trans-Pacific Partnership (TPP) among 12 Pacific Rim countries and the Trans-Atlantic Trade and Investment Partnership (TTIP) between the EU and US.
These two deals – the TPP and TTIP – affect a substantial part of world trade in goods and services (TPP: 26% and TTIP: 44%) and foreign direct investment, according to the WEF Global Agenda Council on Trade & Foreign Direct Investment. But they also exclude some 160 countries representing over 80% of the world's population.
Wang Yong, director for the Centre of Economic Policy Research at Peking University in China, believes the mega-regional agreements are partly a continuation of the regional cooperation trend that began in the mid 1990s with the US and the EU as driving nations. However, they are also a reflection of the lack of agreement on the Doha negotiations and a possible way for the US to thwart the emergence of a China-centred East Asia economic bloc, he said in a recent WEF report on mega-regional trade agreements.
– The launch of mega-regional FTA [Free Trade Agreements], especially the TPP and TTIP, has caused wide concerns, said Wang. – Developing countries are worried that they will be left outside the mainstream of the global economy. As some analysts argue, the global economy may be frag­mented and break into two separate blocs. To deal with the potential trade-diverting effects of TPP and TTIP, some developing countries have begun
to build their FTA arrangements. Mega-regionals could trigger fierce competition among different trading blocs and damage the reputation and authority of the multilateral trading.
WTO members recently agreed to set this July as the new deadline for agreeing on a work programme for completing the Doha Round of negotiations. But it has been far from a problem-free process. WTO director general Roberto Azevêdo warned this past October that the Bali impasse between India and China over food grain subsidies – two months after the deadline on the Trade Facilitation Agreement had already passed – was "the most serious situation that the organi­sation had ever faced" and was "paralyzing" WTO work. The issue has since been resolved, but there are still many uncertainties ahead. Meanwhile, some of the WTO's largest members will be fever­ishly pursuing their own mega trade deals. – The WTO negotiations are clearly in crisis, says Barth Eide. – If they are substituted by regional agreements, then that's bad. But if they contribute to building further [growth], then it's good. People engaged in the TPP and TTIP should at least remember we're all better off if we do this together. One question we will be asking is, are we still on a trend towards more globalisation or a trend towards de-globalisation?
Climate:
SEA CHANGE AHEAD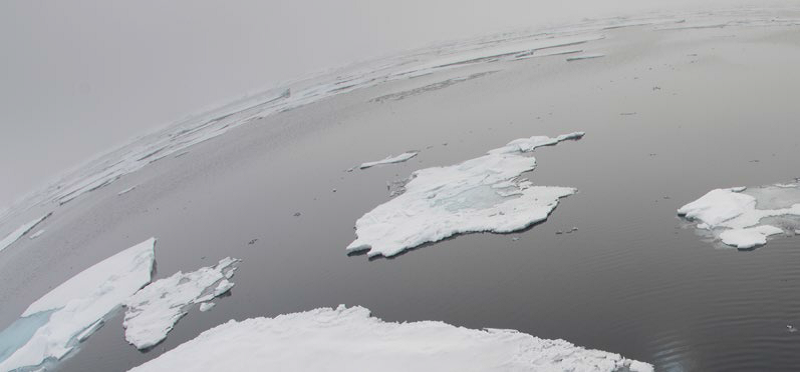 There is a new climate in the making, both politically and environmentally. Global warming is driving nations – including the US and China – to make seri­ous efforts to reach an international climate accord at COP 21 in Paris this year.
Rise of the NORCs
Climate change is a global challenge. Nowhere is that more apparent than in the Arctic, which is warming at roughly twice the global average.
The impact on nature is evident, according to Laurence Smith, professor in the departments of Geography and Earth, Planetary, and Space Sciences at UCLA and specialist on Arctic and cli­mate change research. In 2006, a US hunter shot what turned out to be the first hybrid polar-grizzly bear in Banks Island, Canada, hallmarking the successful migration and breeding of the grizzly bear northwards. Statistical analysis has shown on average that plants and animals have been moving north by 6.1 kilometres per decade.
– That's the equivalent of your lawn growing northwards at the rate of 5.5 feet [167 cm] per day, said Smith in an interview with us in Bodø. – The Arctic is more impacted than the rest of the planet as a whole. This is why the world's attention has been called to this place. In fact, the Arctic is the flagship case study for concrete evidence of ampli­fied climate change.
Smith believes climate change is part of the four definitive forces shaping the new Northern future, along with population growth, urbanisation, and trade lib­eralisation. In his book The World in 2050, Smith predicts that eight Northern Rim Countries, or NORCs as he coins them, will become the world's corner for future prosperity based on a major push from three other megatrends: rising popula­tions, need for natural resources (especially fossil fuels), and globalisation.
– The single most important demographic tran­sition shaping the North is the shift from the countryside to urban areas, says Smith. – In 2008, a baby was born that marked the first time there were more people [living] in the cities than in the countryside.
With urbanisation come the trappings of moder­nity and a growing demand for natural resources. The Shanghai "city slicker" will require more goods and services than the "countryside peas­ant." The International Energy Agency (IEA) forecasts in its World Energy Outlook (WEO) 2014 that global energy demand will be 37% higher in 2040 under its New Policies Scenario. This takes into account broad policy commitments enacted as of mid-2014. Oil demand is expected to rise from 90 million barrels per day to 104 million by 2040, while gas demand grows by more than half, the fastest rate among the fossil fuels.
Add the fact that a great amount of undiscovered natural resources are found in the Arctic, and it becomes clearer why the economic shift is Northern. According to a US Geological Survey assessment from 2008, it is estimated that 13% of the world's undiscovered oil and 30% of the undiscovered natural gas resources may be found in the Arctic, mostly offshore in under 500 metres of water.
New seas
The Arctic has become increasingly more acces­sible with the recent climate changes. In 2010, both the Northwest Passage and Northern Sea Routes were briefly free of ice for a few days. In the future, temperatures in the Arctic could rise by 8-10 °C and summer sea ice could totally disappear by September 2050, according to the UN Inter­governmental Panel on Climate Change Fifth Assessment Report.
As a result, companies have availed themselves of the new sea routes to Asia in the North as an alter­native to the Suez Canal. The number of Northern Sea Routes transit voyages was 71 in 2013 and 22 i 2014. However, the key economic opportunities for the maritime industry short term will not be a shorter route for container traffic between Europe and China, but rather from local destina­tion traffic, such as mining, tourism, fisheries and hydrocarbons.
– This is more profound than 30% shorter ship­ping routes for a few weeks out of the year, says Smith. – The future is more about grain cargo from Hudson Bay coming to Europe, tug boats on the Mackenzie River [in Canada] serving the oil and gas industry in the Arctic, increased tourism in Greenland, and new LNG carriers designed for spot markets.
As traffic increases, the opening of new Northern trade routes will prompt the need for new stand­ards. Current international safety regulations do not account for the harsh cold and dark conditions in the Arctic. The International Maritime Organi­sation last November adopted the safety section of the International Code for Ships Operating in Polar Waters (the Polar Code), while the environmental section is expected adopted in May 2015. The Code will be mandatory for new vessels by 2017 while existing vessels on international voyages need to implement it by 2018.
Last tango in Paris
Others are also adapting to the new climate real­ity. Rapid global warming has prompted efforts towards finally adopting a new international cli­mate pact this year in Paris limiting greenhouse gas emissions. Part of the groundwork has been laid with the EU leaders' agreed 2030 framework
in October 2014. In it, member nations set a bind­ing target to reduce EU domestic greenhouse gas emissions by at least 40% below the 1990 level by 2030, and set a target of at least 27% for renewable energy and energy savings.
Perhaps the most promising momentum was reached this past November when the US and China – two of the world's largest econo­mies accounting for 40% of GHG emissions – announced a milestone pledge to curb their releases. In a joint announcement in Beijing, the US laid out plans to reduce emissions by up to 28% below its 2005 level in 2025. China promised its CO2 emissions would peak by 2030 and that its non-fossil fuel share of the energy mix would increase to 20% by 2030.
– For me, it's the last chance in Paris, like the last tango in Paris, in 2015, said Fatih Birol, IEA chief economist, during his presentation of the WEO 2014 in Oslo last November.
– I remembered very well last year [in 2013] when I was here I was asked about the Paris meeting if I was hopeful, and I said I was cautiously optimistic. And now I am very optimistic. The US plus China plus Europe make about 60% of emissions and all these three regions show at least for now that they are determined to have an agreement in Paris.
– In many countries; in Europe, the US, Japan, some people who were resisting the fight against climate change were saying 'Are we alone going to clean up while developing nations are going to emit so much emissions?' Now China being part of the game addresses that concern, added Birol.
There was less enthusiasm among some, however, after the international climate meetings in Lima this past December. Nina Jensen, WWF Norway secretary general, said the results gave a "thin basis" for entering a new, ambitious and fair climate agreement in Paris. Among its complaints was that key issues – like the pre-2020 emissions gap, information requirements for country commit­ments and the elements for a new global climate deal – were captured weakly in the COP decisions.
– This year [2014] there has been much political attention on climate change as a global challenge, which gave reason for optimism, said Jensen. – For example, the UN's extraordinary climate summit in New York in September, when 400,000 people filled the streets of Manhattan, and the launch of the Fifth Assessment Report by the UN's climatepanel IPCC in November. Unfortunately we have to say that the climate summit in Lima failed to avail itself of the opportunity from this political attention. They are still far away from a good basis for a plan for emission reductions, adaptation and financing projects in poor countries.
The IPCC Synthesis Report maintains that not only is the 2°C scenario of vital importance, but economically feasible. In order to have a good chance of staying below 2 °C, and at manageable cost levels, emissions should drop by 40 to 70% globally between 2010 and 2050, falling to zero or below by 2100. The costs of mitigation would only reduce global economic growth over the 21st Cen­tury by about 0.06 percentage points per annum.
Climate change could also pose a major develop­ment challenge that could lead to serious security threats, according to UN Secretary General Ban Ki-moon. – If people are affected by climate change, then they will fight for limited resources, he said at the Copenhagen Energy Security Dialogues in November. – Then this will be developed into armed conflict and violence which will endanger the political and social stability of countries.
Pragmatic China
The industry facing the biggest climate change task will be the energy sector. It currently accounts for more than a third of greenhouse gas emissions. The most rapid increase has been via CO2 emissions, the bulk of which stem from fossil fuel burning and cement production. If emissions are allowed to rise by 20%, the IEA predicts global temperatures could rise 3.6 °C.
China, the largest emitter of greenhouse gases and biggest coal consumer, will play a central role. In 2013, global CO2 emissions increased 2.6%. Approximately 60% of that increase came from China. The country is forecast to become the larg­est-oil consuming country and a larger consumer of gas than the EU by the 2030s.
Part of the country's lower emissions will come from an expected slowdown in economic and pop­ulation growth, but much will stem from energy efficiency measures and low-carbon alternatives such as nuclear, hydropower and solar, replacing its extensive coal use. The IEA predicts China will see the largest increase in power generation from renewables, more than the gain in the EU, US and Japan combined.
– Half of global nuclear capacity in the world is coming from China, said Birol in an interview with us in Oslo. – China is the number one country in renewables additions. The Chinese government is very determined to decrease the share of coal and make more efforts towards energy efficiency. China I believe has proven to be a responsible international power. China has already had to deal with this issue because of local pollution problems. As the Chinese say, you don't have to look at the colour of the cat if it catches the mouse. Therefore what they do with this policy is they both address the climate change and the local pollution.
Pollution has become an increasing problem in China with the visible smog problem triggering protests and fuelling environmental criticism across social media. According to the Global Burden of Disease Study's statistics, there were 1.2 million premature deaths in 2010 from air pollution in China. Less than one per cent of the 500 largest Chinese cities managed to meet World Health Organisation air quality standards and seven are ranked among the 10 most polluted cities in the world, according to a 2012 Country Environmental Analysis of China by the Asian Development Bank.
One big uncertainty in the whole climate debate is whether China's expressed enthusiasm for cut­ting emissions, as well as that in the US, will lead to a binding international agreement at COP21 in Paris this year. Another joker is the low oil price, which threatens the attractiveness of renewable energy. The effect will depend on the sector and the region, according to Bloomberg New Energy Finance (BNEF). In oil-producing nations and low-income developing countries, for example, the pressure to switch from diesel and oil-based power to renewables could be reduced.
On the whole, though, low oil prices may only have a moderate impact on the low-carbon transition in the world electricity system, BNEF predicts. More important than the supply shock, will be the demand shock driven by China's economic slowdown and the US' reduced dependence on foreign oil.
– The orthodox view of unlimited oil demand growth simply does not hold in a world of super-efficient engines, electric vehicles, desperate air pollution problems, and action on climate, said Michael Liebreich, chairman of the advisory board at BNEF, in a report this past December. – The story should not be how falling oil prices will impact the shift to clean energy. It should be how the shift to clean energy is impacting the oil price.