1. Download the the app "Aquarium" in the App-store: https://appsto.re/no/tf4Y-.i
2. Put the phone in the Cardboard viewer and press the Cardboard Icon on the film.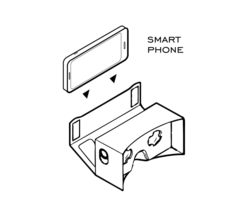 If you use Android use the following link to Youtube: Norwegian Fleet Press the Cardboard Icon on the film before inserting your phone into the Cardbaord.
You can also do a 360 VR tour our training center in Manila here.
You may also view the Norwegian Fleet without the Cardboard - see: Norwegian Fleet
To download other content search the App-store for "Google Cardboard". The Discovery Channel app is recomended for new adventourous experiences.